Why Camper Van Repairs are Important?
No Australian road trip can compare to the ones taken in your own Caravan. A caravan is your second home. Its a investment that needs care and attention to ensure that you have a pleasurable drive. Thus, it's important that your caravan remains in good condition and is ready to tackle any sort of trip.
Established in the 80's AllBrand Caravan Services is a family owned company. We have grown
steadily
but
significantly
making our mark in the industry. Our customers experience excellent customer service and quality service. Particularly with our camper caravan repairs services.
Presenting a range of camper van repairs solutions under one roof. We ensure to make your travel a reliable and safe experience. Our repair and servicing workshop and our team of experts are ready to take on any job with ease.
As you should expect. AllBrand Caravan Services we deliver our clients everything they need. As a result you experience excellent camper van repairs services. We promise to keep your caravan in good health with fantastic service and expertise.
Caravan Services and Repairs for the Brisbane Area
Our camper van repairs process is efficient. And we pride ourselves on quality services that come with excellent competitive prices. We are also one of the best-equipped companies and offer:
Contact us on 07 3869 2969
Caravans have been the first preference to Australians when it comes to road trips. They are flexible and offer drivability no matter what time of the year you plan to be on the road. Travelling by caravan also means that you can stop where you like to take in the little detours and attractions as you explore the vast country.
Remember, caravans often travel on rugged, rough roads. Especially if it's on an offbeat track or campground, so you want it to be running. Most camper van repairs include structural work. We understand how hard it is to take care of your caravan. From minor repairs to simple additions. You should work with your vehicle inspector or service assessor at regular intervals. As best practice, you should conduct a half-yearly maintenance. Remember to run a thorough audit of how the caravan performs. Fitting in regular checks may sound inconvenient. But this helps to ensure your caravan ready is for travel. It helps enhance your travel by keeping it safe and performing. So make sure you service your van annually!
Each season brings along dust, moulds and dampness. It is imperative to maintain a clean hygienic environment while travelling. It is also important to understand how the changing environment can affect the exterior and interior of your caravan. So If you find any significant changes and have some doubts, have it seen to and repaired by professionals. Expert assessments can help identify the extent of repairs needed and we even provide a free quote. Whether it's a broken part or a faulty appliance, you certainly don't want to be left stranded miles away on the road with a repair issue!
We also specialise in preventive checks. Our team of trained, qualified and experienced staff oversee the entire repair. AllBrandCS strive to offer our valued customers peace of mind and assist you at every step. We are well equipped to undertake all kinds of tasks. We ensure that our clients have a positive experience with us.
So if you are looking for a reliable repairer for your Caravan or Caravan Air Conditioning in the Brisbane. AllBrand Caravan Services is your best choice. We are a preferred repairer for many of the major insurance companies. And are RACQ approved, Guaranteeing you quality!
Our technicians can handle any problem big or small and offer complete peace of mind with quality products and accessories.
Having a caravan gives you the freedom to create a personal space and the ability to move around with ease. It's important to keep your caravan in excellent condition and always road ready for trips. From replacing windows or switching panels. Caring for the wheels and tyres, to elegant awnings and solar panels, the range here is endless. We offer complete care for your caravan. We have a variety of interior and exterior fittings. These include air conditioners, Winegard antennas, TV, fridges, stoves and range hoods.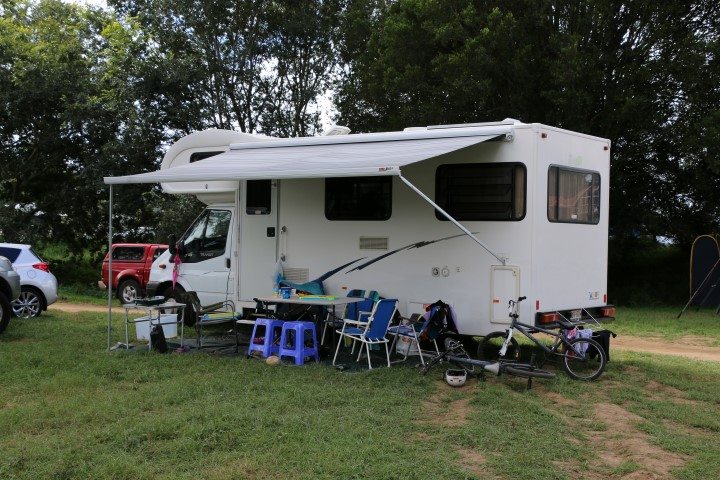 Self-sufficient and effective solar panels are a great way to power up the caravan on the go and reduce fuel costs. Sold with a comprehensive warranty, the solar panels can be quickly installed and suit most vehicles.
Explore this beautiful country. Keep the stress out of travelling by choosing reputable and reliable caravan parts. At Allbrand Caravan Services in Brisbane. We make your travels a memorable experience every time.
For detailed assessments, modifications or repairs, please feel free to inquire on
(07) 3869 2969
Connect with us today for a quick chat, ask for a free quote and get some amazing tips to enjoy your next caravan trip.