Just as any type of vehicle, your caravan and motorhome needs to have regular checkups and maintenance to ensure that they are in tiptop condition. There are also times when your vehicle will be in need of repairs. Understanding the most common types of mechanical repairs that a caravan and motorhome usually undergo will give you a general idea what you should look out for.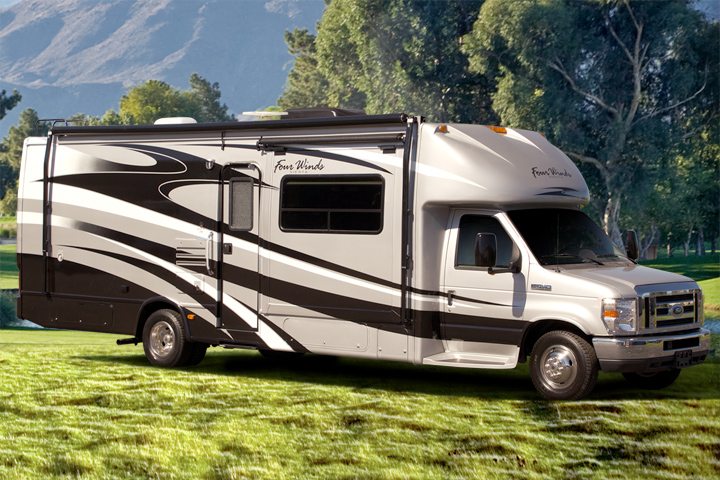 Below are the most common types of mechanical repairs and maintenance for caravans and motorhomes:
1. Safety Inspection
A regular checkup and safety inspection is important to ensure that your caravan or motorhome is in its best condition. Ideally, general maintenance check and safety inspection must be done after every 10,000 kms or every 12 months, whichever comes first. Your caravan has a lot of components that wear and tear, which need to be repaired or replaced as necessary.
Few things that are checked during a caravan safety inspection service include the following:
Connection cables – to ensure that they have no ground-fault problems
All appliances inside the caravan – to ensure that  they are functioning well.
Fire safety – to ensure the caravan has an unexpired fire extinguisher and working smoke detector installed
A-frame – to check for distortion, cracks, or separation of components
Wheel nuts – to check locknuts and ensure they're torqued tightly
Electric brakes and park brakes – to check operation and cable adjustment and ensure both are working properly
Brake wiring – to ensure there are no breaks or loose connections in the wires
Suspension mounting bolts – to ensure bolts and locknuts are present, working, and with tightly torqued
Control arm mounting bolts – to check bolts and locknuts, and to ensure they are torqued tightly
Jockey wheel and mounting jacket – to check for damage due to wear and tear
Tyre balance and wheel alignment – this is recommended every 10,000 kms, especially if you have been driving your vehicle on rough roads
Tow coupling – to check for damage with the coupling and coupling lock and to ensure the locknuts of coupling bolts are tight
Shock absorbers – to check locknuts of mounting bolts and ensure they're tight, and to check for possible leakage
Springs – to check for sagging, cracks, distortion, and/or breakage
Windows and body work – to check for rots or small gaps
Safety chains – to check for link damage caused by contact with the road
All other parts of the vehicles – to ensure they are in good working condition
2. Safety Sway Control System
One of the most serious and dangerous problems you may encounter while caravanning is a swaying rig. This can cause major accidents when not addressed properly. To solve the issue of a swaying rig, your caravan needs a sway control system to improve the overall safety of the rig. A safety sway control system works to keep the caravan stay in line with the tow vehicle unless the tow vehicle initiates the turn, like going around a corner.
3. Brakes & Bearings
A campervan holiday trip is one tough job for your caravan or motorhome. The brakes and wheel bearings of your caravan are subjected to most strenuous work during this entire trip. When your caravan wheel bearings are not maintained regularly, they can cause a buildup of heat from friction which may result in wheel assembly failure. Because caravan wheel bearings are more prone to early wear, they need to be checked more frequently than car wheel bearings.
Brakes also need to be properly maintained to ensure that the brake linings don't have cracks, which are often caused by overheating. Brake magnets will typically last around 50,000 kms under normal condition, but you still need to have them checked just to be safe. Manufacturers typically recommend that you service your caravan's wheel bearings and brakes at least every 10,000 kms or annually.
4. Axle Repair
Axles are connected to the wheels of your vehicle. They are responsible for bearing the entire weight of your caravan or motorhome – and just imagine how tough such weight is to bear! These axles need to be maintained properly, and repaired when necessary. Though axles are really strong vehicle components that can last a long time, they can also wear out. Manufacturers recommend to have the axles serviced every 1 to 2 years to check for leaking seals, torn CV boots, and worn axle joints.
5. Suspension
The caravan's suspension can increase the payload of your caravan and improve handling of the rig's ride. You can opt to upgrade your caravan's suspension from time to time to ensure that it meets your specifications. How often you should service your suspension actually depends on what type of suspension you have. Ideally, suspensions should be checked at least every 10,000 kms or once every 2 years for any necessary repair or upgrade.
6. Chassis Repair
While chassis is usually made out of steel, it's still essential to ensure that they are well maintained and regularly checked for necessary repairs, ideally every 1 to 2 years. Chassis provides crucial functions – it acts as the foundation for the entire caravan construction, and supplies the tow hitch connection point and suspension mounting points.
Chassis failure is often caused by cracks, rust, dents, scratches, chips, fatigue due to overuse, or simply wear and tear of certain chassis parts. Repair must be done immediately to prevent permanent damage and damage to other parts.
7. Grey Water Tanks
Grey water tanks are where all the used water from your motorhome goes, except when the water is used to flush the toilet. "Grey water" refers to the used water from showering, cooking, and washing the dishes. By having your grey water tanks serviced regularly, you can ensure that they are perfectly fitted into your caravan.
One common problem that cause grey water tank failure is leaking, which is typically due to stress cracks on the tank. Leaking should be addressed immediately – but it's better to prevent it altogether by having it serviced regularly and by having regular plumbing maintenance.
Regular Maintenance Check
It's important to have a regular maintenance check for your caravan and motorhome to ensure that they're in tiptop shape for every journey. Manufacturers ideally recommend to have your vehicle serviced once every year, or after every 10,000 kms. Work with service providers that are passionate and have sufficient experience and knowledge on all types and brands of motorhomes – this ensures that your vehicles are in good hands.
Contact us today by phone on (07) 3869 2969 or email info@allbrandcs.com.au to find the right mechanical caravan and motorhome repairs for your needs.