A caravan and motorhome are vehicles with complicated electrical settings. Internal and electrical maintenance and repairs on your caravan or motorhome are best done by a professional. However, it's also good that you learn what the most common types of internal and electrical repairs are so you'll know what to look out for.
In this article, we will discuss few of the typical caravan/motorhome electrical and internal repairs that are usually done, such as the following:
Internal Repairs
Internal repairs for a caravan or motorhome refer to servicing the internal parts of the vehicle that need attention, such as a leaking shower, fridge and washing machine fitting, and repairs of taps, kitchen benches, and sinks. We will discuss each of these common types of internal repairs below.
A leaking shower may cause water dripping from the shower head even when it's not used, from underneath the shower, or from under the caravan when the shower is used. This may be a result of a cracked shower tray or a deeper problem with the plumbing. A cracked shower tray can be easily remedied using the right sealant, however, plumbing problems must be dealt with by a profession plumber.
A leaking shower may cause further problems like rust on pipes, damage to the flooring, water ingress, delamination of some flooring materials. It is also unhygienic and can be the cause of a slippery floor which is dangerous when left untreated.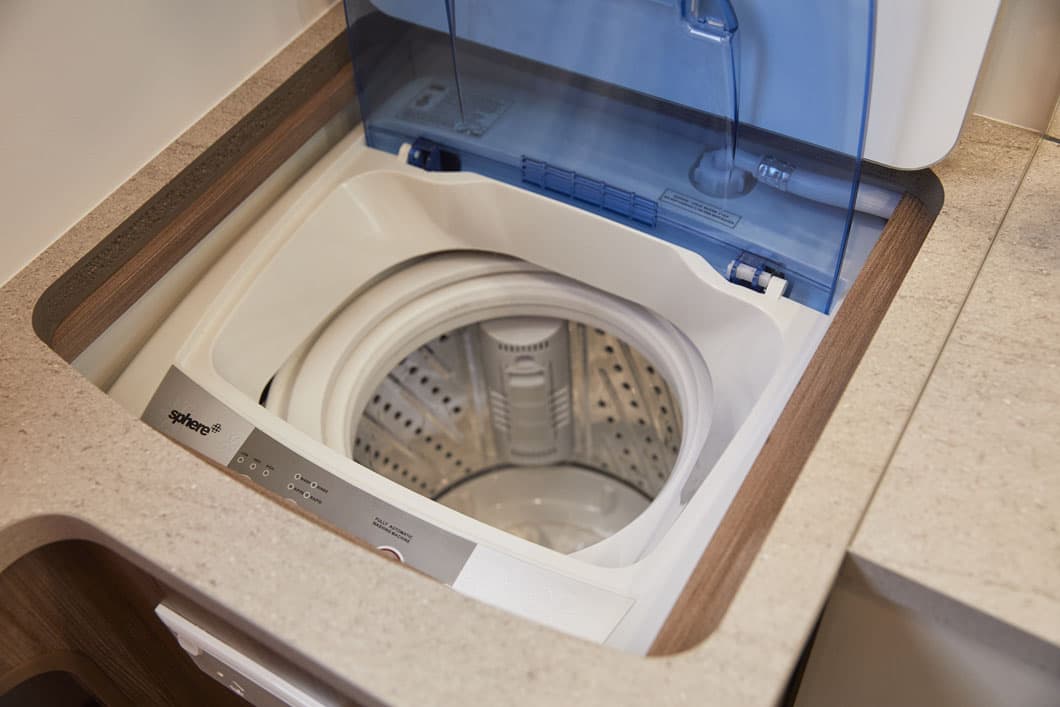 Fridge & Washing Machine Fitting
Installations of fridge and washing machines on a caravan or motorhome are ideally done by a professional because there is electrical work involved. Fridge and washing machine fittings done properly can prevent poor performance of both appliances, vent issues, and problems caused by misfittings. They must also be fitted in a way that it allows easy removal for servicing and maintenance.
When your caravan or motorhome taps aren't working properly, and no water is coming out from them, there might be a problem with the battery, some issues with the pump, problem with the pipes or plumbing, or perhaps a fault with the micro switches. Whatever the cause is, the problem with a failing tap must ideally be diagnosed by an expert.
Damage on Kitchen Benchtops & Sinks
Damaged kitchen benchtops may be caused by wear and tear, and sometimes caused by trauma from external objects (e.g. falling cups and utensils from a cupboard), leaving scratches, dents, and cracks. These can be repaired by either replacing the laminate, or by entirely replacing the top.
The sink can also be worn or cracked due to trauma. This may be repaired using a water resistant super glue to seal the crack and some acrylic polish to restore surface. It's ideal to have an expert do the repair job for both benchtop and sink damages to ensure effective results.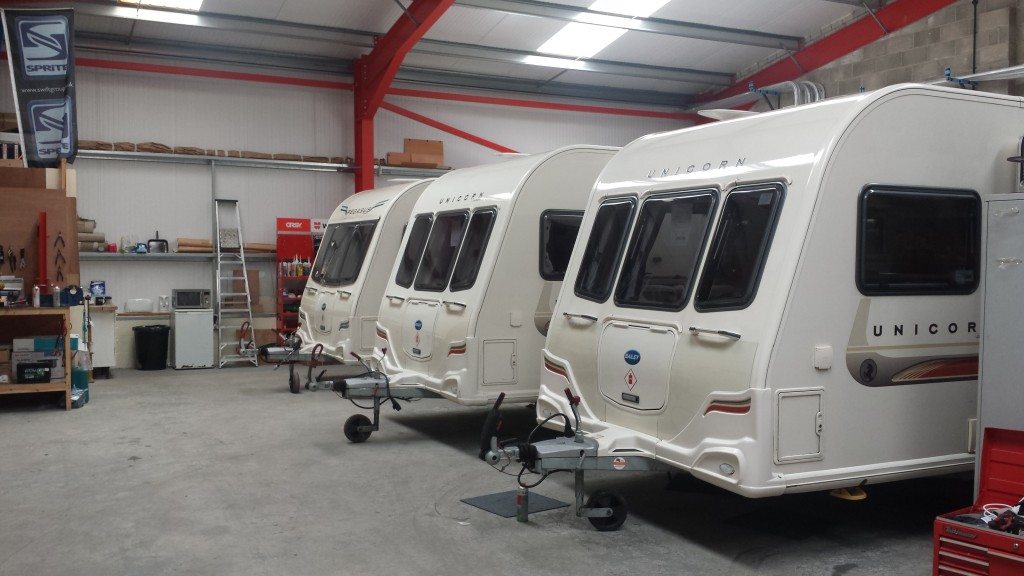 Electrical repairs are ideally done by a professional electrician with experience in caravan and motorhome repairs. Below are few of the most common electrical repairs for a motorhome and caravan:
Air Conditioner Installation, Re-gas, Repair, and Servicing
Just like ay appliances in a caravan or motorhome, an air conditioner must be properly installed and fitted to ensure that it works and gets proper ventilation. Air conditioning system will lose approximately between 10% to 60% of its refrigerant every year, depending on your usage. Re-gassing the aircon means recharging it and replacing the lost refrigerant to keep it cool.
Air conditioner maintenance must be done at least every 3 months to ensure it remains clean. The common causes of air conditioning failure include dirty air filter, refrigerant leak, frozen or dirty coil, faulty circuit breaker or fuse, damaged fan blades or compressor, damage in electrical connections and contacts, faulty thermostat, and blocked suction lines. Annual maintenance can help prevent these problems.
Solar power systems need occasional maintenance and repairs to ensure a maximum performance. A typical solar system service includes preventive maintenance, fault finding and rectification, professional panel cleaning, and full system service. The service checks for defects such as cracks, chips, or discolouration; ensures that the switches, isolators, and circuit breakers are operating correctly; and cables and interconnections are secure. This is ideally done every 2 years, and whenever necessary.
When your caravan's or motorhome's hot water system refuses to provide hot water, there must be underlying issues. A fault in the gas or power supply or main regulator pressure will cause a hot water system to stop working. The water supply to a hot water system is regulated at various points, which could be a cause of its failure. Further, your thermostat or heating element could be broken, which may be the source of the problem.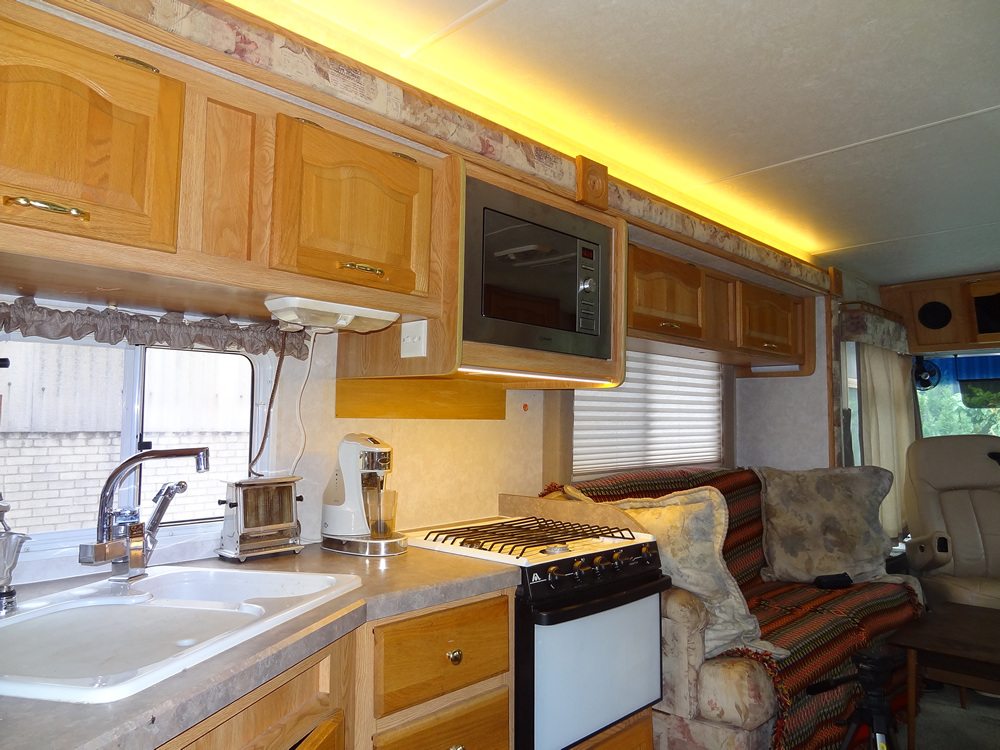 Electrical, Lights, Circuitry, & 12v System Repairs
Other electrical problems in a caravan or motorhome may be due to a busted fuse, loose electrical connections, or a short-circuit wiring. These issues may also be due to wear and tear or external factors such as leakage or trauma. A regular maintenance check and servicing of at least once a year will help prevent such problems.
A caravan's or motorhome's panels may be damaged, chipped, dented, or cracked. This may be due to wear and tear, rough roads, impact, or other external factors. Consult an expert on how to save some money by restoring the damaged panels without having to replace them entirely.
Service & Repairs on Dual Batteries
The dual battery on your caravan and motorhome must be fitted correctly to ensure that they power your appliances and accessories without compromising your vehicle's starting battery. If your dual batteries are not working properly or not charging, there might be issues with the battery management system.
Although a dual battery system and auxiliary wiring may seem simple, the electrical wirings and on-board vehicle computers are relatively complex. To avoid making mistakes and prevent things from going wrong, any issues with the dual batteries should be immediately referred to qualified and experienced auto electrician.
12v Lighting & Battery Systems Service & Repairs
Problems with your caravan's or motorhome's 12v lighting and battery systems could be a result of a broken wire, short circuits, or issues with the fuse. If some lights are working just fine while other aren't, there might be junction connecting block or one circuit was detached. You can also check if the 7-pin plug operation is working properly, which allows an additional pin for an auxiliary 12-volt power or backup lights. Experienced auto electricians should do regular lighting services and repairs, typically once a year.
Contact us today by phone on (07) 3869 2969 or email info@allbrandcs.com.au.