Considering the fact that the wheel bearings are the components that keep your wheels turning, it is crucial to ensure they are always in good condition. You may need to change them frequently depending on towing conditions, but a good rule is checking and re-greasing every 10,000km or 12 months. You'll also need to understand the various caravan wheel bearing kit options.
It's important to remember that a new split-pin and a bearing seal for each axle will be required and the inner and outer bearings may need replacing if they are worn down.
AllBrand Caravan Services can assist if you have any further questions or need help with your wheel bearing replacement, or want to purchase a caravan wheel bearing kit to go the DIY route. We also understand how important it is to have the right gear for your rig, especially when you may be in the middle of nowhere. This is why we carry an extensive range of high-quality gear from industry leaders so call us if you are looking for new equipment. In the meantime, let's tell you everything you need to know about wheel bearing replacement for your caravan.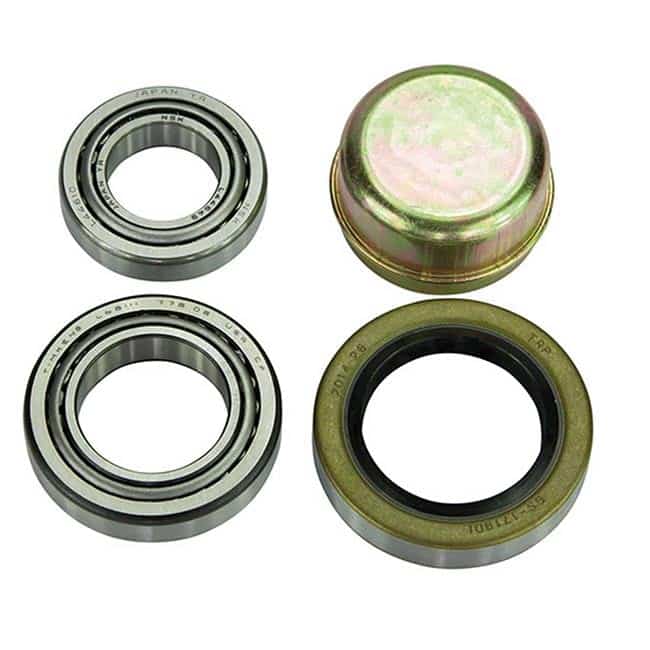 Bearing types
It is quite common for Holden or Ford bearings to be used in most caravans, but Parallel bearings will often be found in caravans that are used for off-roading. You may, however, hear different terms for bearings, so stick to this guide:
Standard bearings = Holden bearings  

Slimline bearings = Ford bearings
These terms are interchangeable between the two categories. You will be able to identify which bearings your caravan uses by a code that is printed on the actual bearing.
The difference in bearings
The different types of caravan wheel bearing kits are relevant to the different load carrying capacity of the caravan. The more weight carried requires a thicker axle and larger diameter bearings.
Choosing a caravan wheel bearing kit
A caravan wheel bearing kit will include all of the necessary parts for one wheel. You may need to measure your axle to identify which bearing kit will fit.
The bearing itself is made up of two parts, the cup, and the cone. The cup is pressed into the hub, and the cone contains the rollers. The smaller cup and cone are known as the outer bearings which fit the outside face of the wheel along with the grease cap. The grease seal and inner bearings are then placed on the inside toward the centre of the caravan.
Hubs
When it comes to the hubs, there are two options; non-braked or braked; both are fine for all caravan wheel bearing kits.
How to select the correct bearings
The quality of the bearings is indicative of their price and brand. It is worth considering spending a little extra for a finer quality set of bearings so you can avoid the issue of a failed bearing.
The main bearing options are as follows:
Suitable for 750kg for each pair of wheels (axle). Holden bearings feature a 39mm round section and 40mm square section. Solid steel axles suit the Holden bearings that sit on the 31.75mm shoulder for the inner bearing and the 19.05mm shoulder for the outer bearing of the axle spindle.
Suitable for 1450kg for each pair of wheels (axle). Ford bearings are 45mm or 50mm. Solid steel axles are manufactured to suit the Ford bearings. These bearings sit on the 35mm shoulder for the inner bearing and the 22mm shoulder for the outer bearing of the axle spindle.
Tip: Check the internal diameter of your existing bearing if you are unable to read the bearing number. You can use the same size spindle on offset axles and independent suspension systems.
The popular choice for off-road usage is the Parallel bearing which has a rating of 1600kg per pair.  Both sides of the hub will use the same sized bearing (L68149/L68110 – Ford inner).
For larger axles, these kits match an axle spindle diameter of 50mm with the outer bearing going over a 31.75mm shoulder.
Inspecting bearings
It is recommended that you inspect and repack your trailer or caravan wheel bearings at least once a year and replace if worn or damaged. It is also a good idea to carry at least one spare caravan wheel bearing kit and grease, especially if travelling in remote areas.
After replacing the bearings, check the hubs for any excessive heat output after 30 minutes of travel on day one.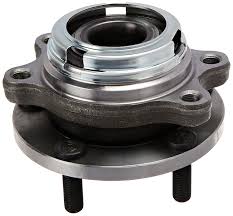 How to change the wheel bearings on your Caravan
Before we delve into the replacement process, it is worthwhile getting in the habit of checking your hubs by touch whenever you stop for a break. Touch each wheel near the centre to feel for heat. Hubs that are overly hot can be the result of over tightened or failing wheel bearings.
You can also tell if your bearings are worn if they are extremely noisy or have scoring on the cage face or rollers. Discolouration, or blueing, can also be a sign of overheating.
Once you have used the information above to determine which bearings are relevant for your particular caravan, jack up your caravan, placing jack stands underneath for safety. It is recommended you do one side at a time:
Remove the hubcap (if necessary) then remove the wheel.

There will be a cap in the centre of the hub known as the bearing cap, remove this by gently tapping it off with a small hammer

Under the bearing cap, you will see a nut with a split-pin through it, remove the split-pin with pliers

Undo the castle nut with a shifter and remove the hub

Wipe the grease from the axle stub or spindle

Remove the bearings from the hub; there will be a seal on the inner side which can be pulled out followed by the inner bearing, tap if required

Clean the hub and bearings
Reassembly
Once you have inspected the bearings and determined whether they need replacing or not, and replaced them, you can reassemble.
Pack the bearings with high temperature bearing grease

Place them into the hub (remember the inner bearing is larger than the outer)

Bearings are tapered so evenly fit the outside case of the bearing first

Smear grease on the axle stub and slide the hub back on

Do up the nut by hand then tighten (not too tight, check the tightness by spinning the hub)

Ensure that one of the notches on the nut lines up with the split-pin hole. Replace the split-pin and bend it in a similar fashion to the way you found it

Place the bearing cap back on

Refit the wheels and lower your caravan

Repeat on the opposite side
Note: It is recommended that all the wheel bearings and seals are replaced as opposed to just one set.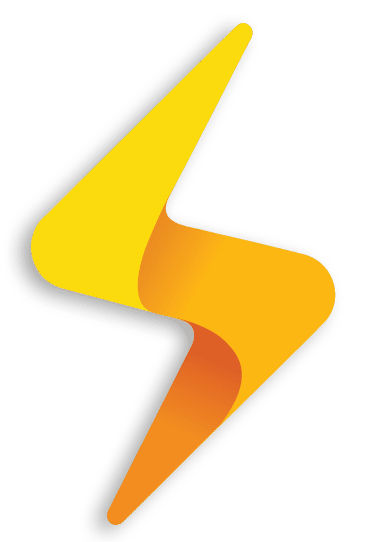 Are you considering upgrades?
Your bearings and axle spindle are a match, so any upgrade to your axle will also require an upgrade to the bearings. This is the only time where you will change your bearing type, for normal changes, as per the ones we have discussed above, you need to maintain your bearing type.
For upgrades or even replacements, aim for quality, genuine parts and always ensure they are greased before you start driving.
The Axle
The axle is one of the most essential components of your caravan in conjunction with the brakes and suspension. Axels are the backbone function of the wheels and caravan but also create pathways for braking and suspension capability. Regular maintenance and checks are also recommended for these to ensure your safety. You don't want any of these elements failing on long journeys, especially if you are in a remote location.
The basic axle is a round shaft (sometimes it can be square), fixed with the wheels rotating around it. There are various styles however the straight beam is most common, with some caravans featuring the overlay beam axle, which has stub axles welded on top of its main structural beam. This lowers the height, providing greater stability and less wind resistance.
If your axle is braked, you will be able to see them on the inner side of the hub face, connected by a brake flange. If your axle also features suspension capabilities, they will either be leaf spring or rubber torsion suspension:
Leaf springs are attached with U bolts adjacent to the wheel hub.

Rubber suspension is a hexagonal axle tube housing rubber elements held by an inner tube to dampen the impact of the road
Consider switching to electric brakes
To help ease the burden on your bearings, electric brakes via the ElecBrakes unit will allow any vehicle with a correct towing capacity to tow the trailer the unit is attached to.
This system means the caravan's brakes automatically apply as the vehicle's do. This allows for the braking force to be varied in proportion to the stopping force applied to the tow vehicle instead of full-on or full-off creating a much smoother and considerably more responsive system. Good quality controllers also have an in-built function to use the full braking force independent of the tow vehicle, which can minimise caravan jackknifing, general instability of the rig, and swaying of the apparatus under tow.
Is your caravan swaying while you are driving?
If you have experienced your caravan swaying from side to side as you are driving, it may be more than just a simple replacement that is needed and unlikely due to your wheel bearings. This is very unsafe and can cause great concern for yourself and other motorists.

This can be caused by incorrect weight distribution, improper tyre pressure or suspension problems amongst other issues. For more information about this issue and the correct trailer weight distribution read this blog on our website which also features a helpful video.
General caravan and motorhome servicing
If all of the above sounds a bit daunting, or you are not confident enough to take the DIY route, AllBrand Caravan Services servicing and repairs checks around forty different items on your chassis and suspension system, including your wheel bearings, and can solve any issues to have you road-ready in no time.
From a wheels, brakes, and bearings check that includes stripping, checking and servicing to brake linings inspected and adjusted to suit, we offer a complete servicing package for your caravan or motorhome which includes:
Soldering of your wires

Jockey wheel bearing

Wheel bearing change

Suspension bushes

Change brake linings

Change brake magnets

Sidelight inspection

Windup servicing
We pay close attention to the various details of your caravan or motorhome as your road safety is our number one priority. We know how much fun travelling around the country is, but we also know how devastating it can be if something goes wrong. That is why a servicing appointment with AllBrand Caravans is the best way to ensure that you are primed for a great, and safe trip!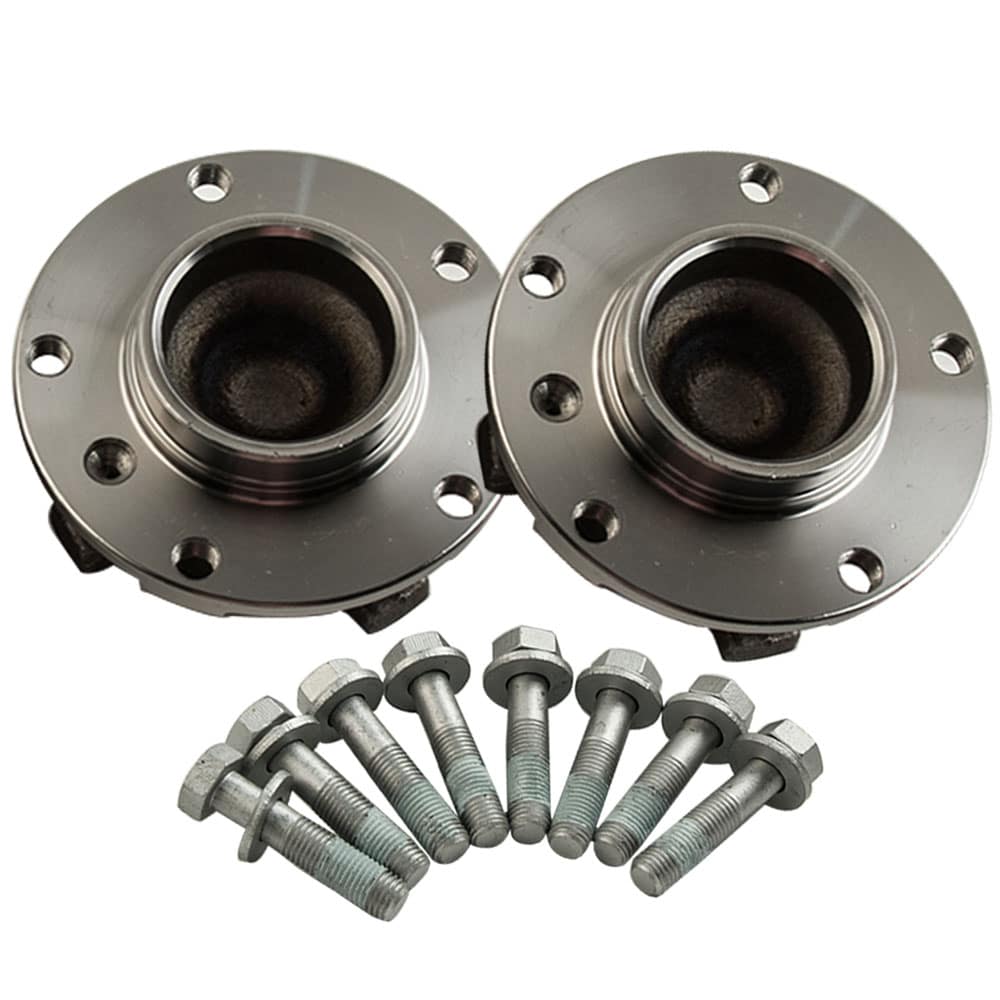 Talk to AllBrand Caravan Services about your repairs
AllBrand Caravan Services is a family owned staple in the caravan and motoring industry with a wealth of knowledge and experience in all things motorhome. Our staff and equipment are up to speed with the latest in Caravan and Motorhome technology, and there is no issue that we can't handle or upgrade we can't recommend.
From solar sales and installations, insurance repairs, caravan, and motorhome servicing, and caravan resealing, to charging systems, electronic brakes, roadworthy certificates, gas repairs, and more AllBrand Caravan Services can take care of any query or requirement you may have, especially wheel bearing replacement for your caravan. We love what we do and will ensure that you only need to worry about your destination and no issues with getting there.
[porto_block name="Bottom"]